Reverse Camera NTSC Kit for Mitsubishi Triton MQ Factory Screen 2016 to 2019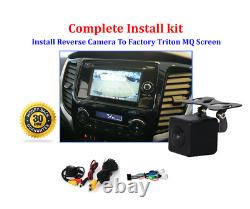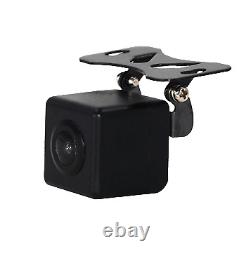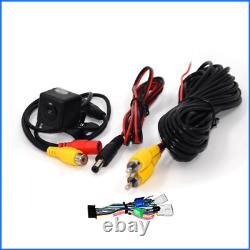 To Suit Mitsubishi Triton MQ Factory Screen 2016 to 2019. We offer a Complete Reverse Camera Kit to suit Mitsubishi Triton MQ Factory Screen 2016 to 2019 Models. Reverse Camera Rear View 170 degrees wide viewing angle. Reversing cameras are the perfect addition to your vehicle if you are looking to improve safety, avoid injuries or time-consuming repairs. ReverseSAfe reverse cameras are automatically activated when you place the car in reverse gear, displaying the reverse image only when you need it. Reverse Camera NTSC Kit to suit Mitsubishi Triton MQ Factory Screen 2016 to 2019. Mitsubishi Triton MQ Aftermarket Camera Adapter. Easy to install and operate, and clear view in low light environment. 170 degrees wide viewing angle, pointing at the best angle. With screws, easy and comprehensive installation.
Low power consumption, low maintenance, high sensitivity. High definition and sensitivity, give you a clear view. Small compact size, fits cars, trucks, SUV, caravan, etc.
Our shop offers many more fantastic items! Feel free to visit us. REVERSE SAFE is an Australian owned company operating in Melbourne, Victoria. Our staff members are industry experts who have been operating for many years within the trade. We have good customer service skills and are very efficient. REVERSE SAFE is committed to providing you with personalized advice, knowledge, and expertise from working in the industry for almost 10 years. REVERSE SAFE has established itself as a well-respected company specializing in heavy duty reversing camera kits and on-site installations of these kits to suit your scope of works. Our clientele base founded purely on referrals from satisfied clientele and good quality reversing camera kits. We have made every effort to fully describe our products and explain our terms as clearly and succinctly as possible.
Read the included user manual before installation. Professional installation is advised for this product.
The area of installation needs to be free of moisture and away from heat. Please make sure you use the correct tools to keep away from damage to the car or product. The reseller or producer of this product can no longer be held responsible for the set up of this product.
All third-party trademarks, product names, logos, and brands are property of their respective owners.