Rear View 3CH 7 Rear View Monitor+Trailer Cables +3x AHD 2MP Reversing Camera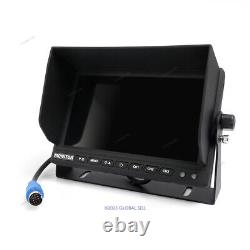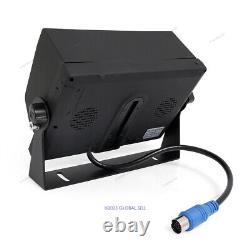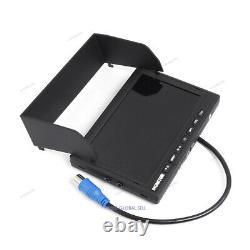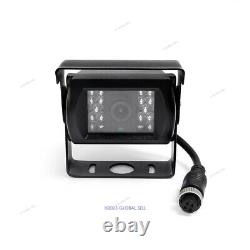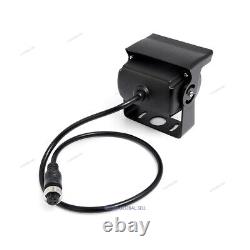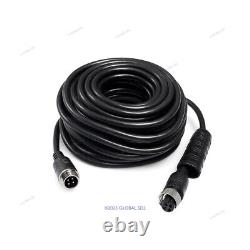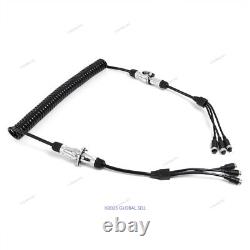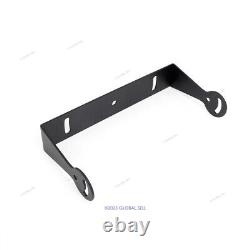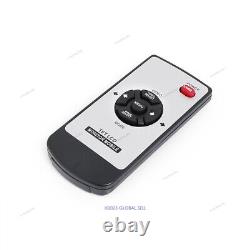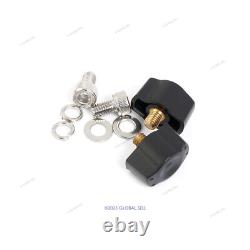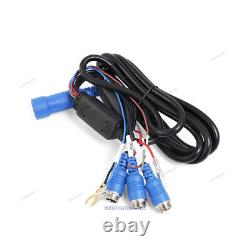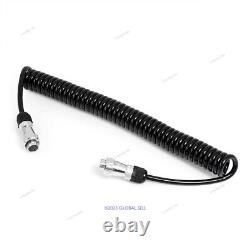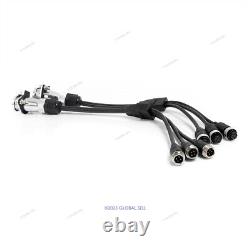 Rear View 3CH 7 Rear View Monitor+Trailer Cables +3x AHD 2MP Reversing Camera. DIY HD Car Reverse System. For Truck/ Caravan/ Bus/ Motorhome/ Fork-lifts/ Houseboat. Rear View Camera Systems has become necessary to lessen and prevent work place accidents. The kit you are watching can provide rear/mast/side views for greater all-around visibility during operations, which is a perfect choice for you.
The 7 full-color LCD monitor included in this backup camera system provides a clear display in day or night conditions. The heavy-duty weatherproof camera gives a 120° wide-angle view behind the vehicle or in the driver's personal danger zone.
720P/1080P Monitor with AHD Camera for Better Performance. This system comes with 2MP AHD camera, which brings distinctly clear pictures on the monitor. It features with 18pcs IR LED lights for good and clear image (white and black) in the night. Meanwhile, it is waterproof and with 120° wide angle for outside installation. Never miss it in your long trip. Mirror Image and Normal Image Switch for Each Channel. Each Channel's image can be rotated horizontally and vertically for mirror image (reversing) or normal image (front or side view). Instead of pressing the image switch button on the monitor, mirror and non-mirror image cameras are available. Default camera is mirror version. OSD Menu with Remote Control. Hood Sunshade for Protecting from the Sun. With OSD menu, the brightness, contrast, color, reverse delay duration, languages, etc. In addition, you can have these settings over the remote control instead of stretching your hand to press the button on the monitor. This mount allows the monitor to tilt up and down and can be attached to the dash or hung from the roof of a vehicle.
When using the monitor out and about, it's useful to have a means of shielding the screen from the sun. Triple-Channel Inputs with Trigger Priority. This monitor features with 3 HD video inputs. With trigger priority function, the reverse or side image will be automatically displayed on the monitor without manual operation.
One cable solution deals with both power and signal transmission. No power cable is needed to connect camera. It will shield vehicle's circuit interference better than normal AV cable. Rubber cot is attached to cover the connector so that the connector can avoid water flushing.
Optional Cameras and Cables to Tailor Your Needs. The defaulted cameras are mirror version.
7 LCD Color Triple Monitor. Arabic, Chinese, English, French, German, Italian, Japanese, Korean, Portuguese, Russian, Spanish, Turkish. Waterproof AHD IR Mirror Image Camera. 1920(H) x 1080(V), 2MP.
Australia, New Zealand, South Asia, East Asia. South America, Other Countries/ Regions. Usually, we dispatch your order within. However, 95%+ parcels are delivered within the reference time.
Please do contact and confirm with us BEFORE placing order. If you receive a not-as-described e. We will arrange a replacement as soon as the case is confirmed. All qualified return/replacement must be guided by us. We may not accept your return without communication in advance.
By placing an order, you acknowledge that you have accepted the terms and conditions of sale.