9 Quad Split Screen Monitor Reversing Rear View Camera System For Truck Trailer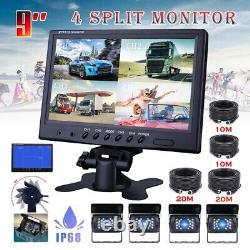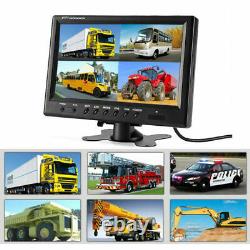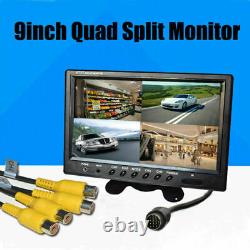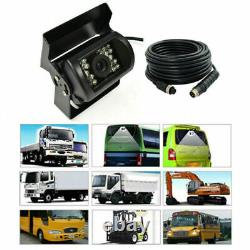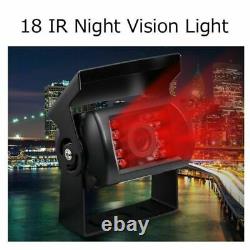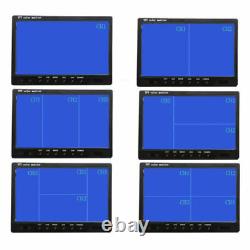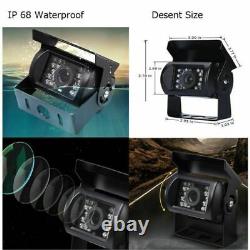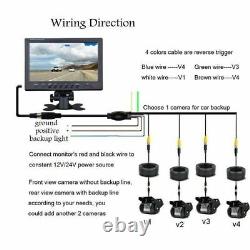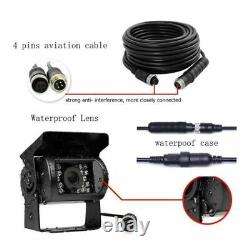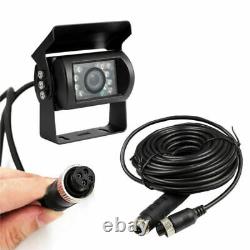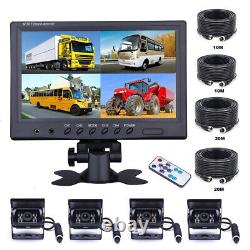 9 Quad Split Screen Monitor Reversing Rear View Camera System For Truck Trailer. Update high quality materials 4 cameras to see both the hitch and the road behind the vehicle. 9-inch split monitor, 4-channel input, one button, one channel selection, full time display and channel change by buttons. Sharp colors and high contrast.
The image can be rotated horizontally and vertically for mirror or normal viewing. 120 degrees wide angle, strong interference suppression, 4-pin cable, more tightly connected.
Waterproof lens and outdoor for a long time. 18 IR lights provide a perfect view in low light or even in the darkest night. Viewing area up to 30ft. , Can display 4 different video sources at the same time. TV system: PAL (CCIR), NTSC (EIA) PAL: 625 lines, NTSC: 525 lines. Screen ratio: 16: 9/4: 3 select. Feature: screen rotatable; High-resolution image; Brightness; Contrast; Color adjustable by push of a button or remote control. High quality: metal case for a long life. Waterproof to IP 68, shockproof: Even on mountain roads, a stable image signal can be received. Night vision: 18 In low-light IR auto-switch function, the camera illuminates with IR light. Strong anti-interference, waterproof plug, more tightly connected. Rear view camera with help line. The front camera without a guide does not affect the display. 2pcs 67ft + 2pcs 33ft Camera Extension Cable, High quality can be used for long time.
1 9 inch split monitor. 4 Aviation 4 pins type cameras.
We will try our best to solve any dispute and try our best to satisfy you. If you are not satisfied with our product, please contact first. Because sometimes it will be delayed for traffic or flight jams. Please do not open dispute to us. We care about our valued customers, and will always try our best to help you, if you have any problems.