9.66 Carplay Android Auto +1080p 2 Camera For car Front + Rear View Reversing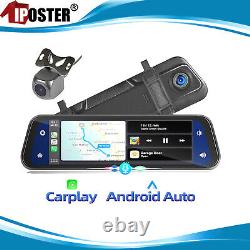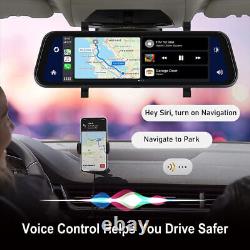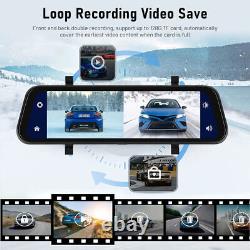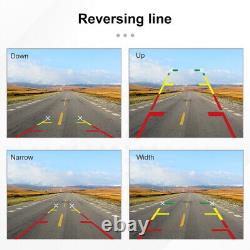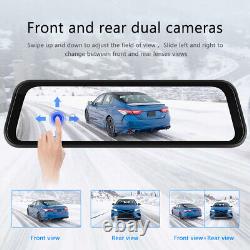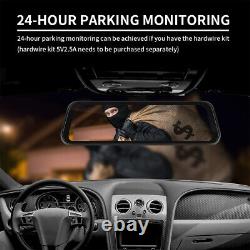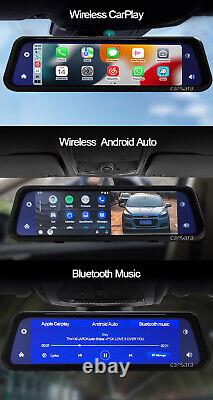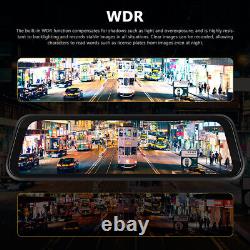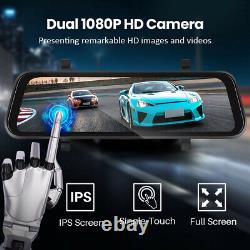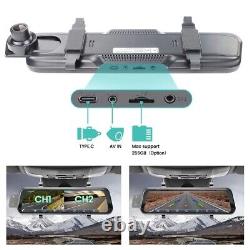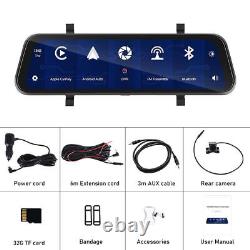 The 9.66-inch large touch screen can display a better picture. It can record high-definition, smooth images whether it is day or night, rainy or foggy.
After parking and turning off the engine, you can set a time within 24 hours to monitor everything around the vehicle according to your needs. Using large-diameter front and rear lenses and mature WDR technology, you can have a clearer picture when using the device; at the same time, it has aurora capture technology, which can make the image bright and dark when encountering tunnels, night lights, etc. When the TF card is full, the device will receive and automatically overwrite the old file. There is no need to manually delete the storage files frequently, but we recommend you to manually clean up the TF card memory occasionally to ensure it works properly.
When you turn to "R" gear, the screen will automatically switch to the rear camera so that you can better see anything behind the car, and a reversing line will appear to help you judge the distance of obstacles behind the car (the reversing line can be The setting switch also supports adjustment). Supports the wireless Android auto. Android phones can be connected via Bluetooth and WiFi to enable Android auto to achieve more convenient operation. Support wireless CarPlay, iPhone can connect to the machine via Bluetooth and WiFi and start using CarPlay.
AUX wired connection and FM transmitter? You can transmit all the sound of the player to the car audio system through the AUX cable or FM transmitter, and enjoy music through the car audio system.
You can let the machine turn on the screen, turn off the screen, turn on the camera, etc. Through fixed commands, so that you can reduce safety hazards when driving the vehicle. Package included: Color Weatherproof Backup Camera 9.66 Inch In-Mirror Mounted Video Player Universal Mount Camera Power Cable Screw Kit for Camera Installation User Manual 32G TF Card Cigarette lighter plug Cigarette lighter conversion plug AUX Cable. Positive feebacks and Excellent DSR will be much appreciated! If you have any problem.
Please feel free to contact me, we do try respond as quickly as possible.