7 Quad Split Mirror Rear View Monitor 4PIN 2x CCD Reversing Camera 12-24v Truck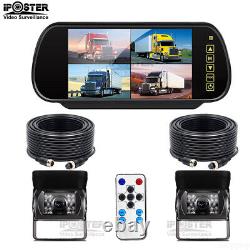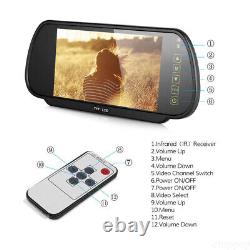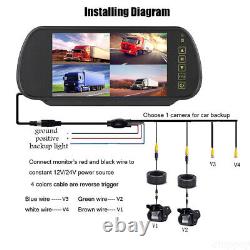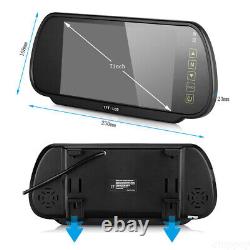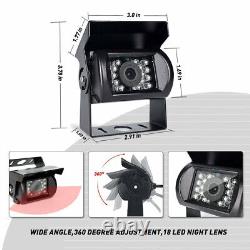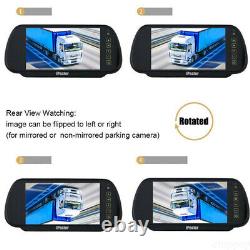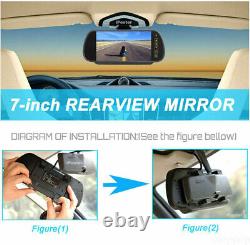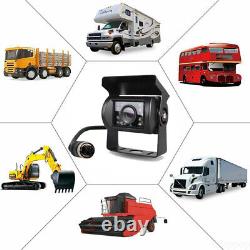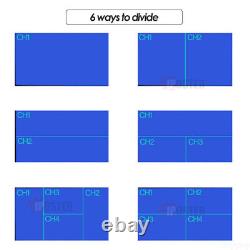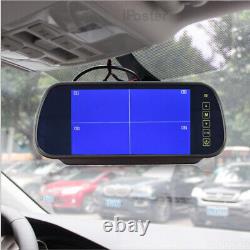 HD 2x 4PIN 18 IR CCD. Metal Case Heavy Duty 4Pin Waterproof Night Vision. Clip on original mirror, easy installing.
Splitscreen Caravan Rear View System Kit. Waterproof IR cameras-Metal Case Heavy Duty. This kit has 2 IR cameras with CCD image sensor; it outputs digital signals that improve picture's clarity, color contrasting and sharpness to a better level than CMOS camera. With its 18/12 individual Infrared (IR) LED, CCD camera shows clear images in low light conditions especially at night circumstances.
This heavy duty CCD camera is hard metal cased, waterproof and mud proof. All the cameras could provide rearview at all time without heating up. The advantages of 4-pin connector cable. One cable solution deals with both power and singal transmission. No power cable is needed to connect cameras.
Can shield vehicle's circuit interference better than normal AV cable. The backup camera systems that will fit virtually any truck or trailer, emergency vehicle or commercial vehicle, including school buses, house boats, coach buses, Fork-lifts, motor homes and RVs!
7'' TFT LCD Color Rear View Quad Mirror Monitor. 800(H) x 480(V). NTSC : 910(H) x 892(V).
0LUX(18 IR LEDs for night vision). 1 x 7 TFT LCD Mirror Quad Monitor. 1 x Universal User Manual. 2 x Reversing CCD Color Truck Cameras. 2 x 33Ft / 10M 4Pin Extention Cable.