7 Car Monitor CCD Rear View Reversing Camera Suzy Coil Trailer Cable Caravan RV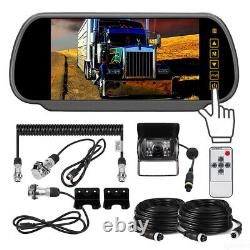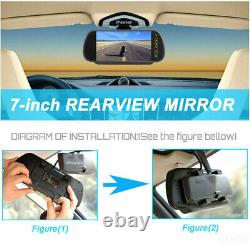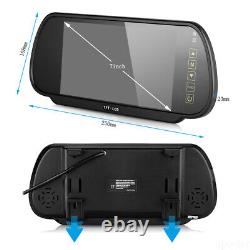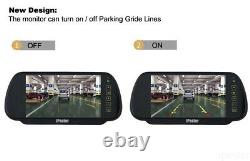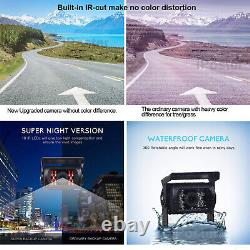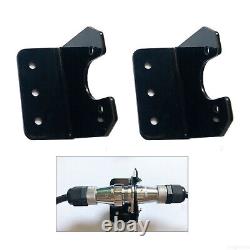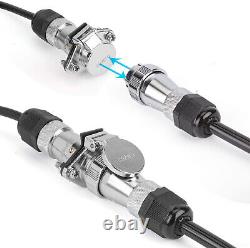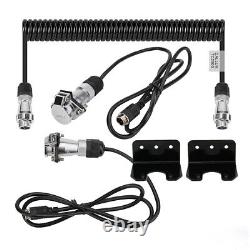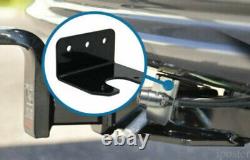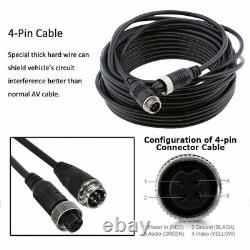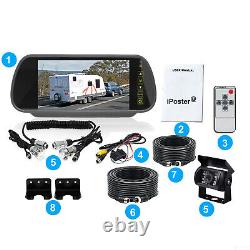 12-24V 7 TFT LCD Mirror Monitor 4Pin with Clip, easy to be installed, clip on original mirror. +4Pin Metal Case 18 IR LEDs Night Vision Waterproof Reversing Sharp CCD Color Camera. 10M+5M 4Pin Extention Cable(No need extra power cable). Heavy Duty Trailer Cable Suzy Coil 4PIN Connectors.
For Truck / Caravan / Bus / Motorhome / Horse trailer. 5 PIN AP-TP20 metal connector with male and female connector. 4 PIN metal connector for CCD Camera. Very tight connection, durable and reliable.
Connecting and disconnecting when hitching your caravan is easy with this heavy duty permanent fitting connector. Suitable for truck trailer, semi trailer or caravan applications. Trailer Connection For Reference Showing. 4 Pin Connector Wateproof &Shockproof CCD Camera. IP 68 waterproof grade can cope with marine environment.
CCD camera provides clearer image, wider view angle. This item is 24V kit which can be used for vehicles of 12V-24V. We will send Mirror Image camera as default, please leave us a message for special requirement. 10+5m 4-pin detachable shied video cable are included in this kit. Please leave us a message if you have special requirement for extra extension cable.
An ideal Kit for Truck / Caravan / Bus / Autocaravana / Camión. 7 4-Pin Monitor TFT LCD Conector 4-Pin Connector Waterproof IR CCD Camera 4-Pin Waterproof Shield CableRemote Control. 4 Pin Connector Wateproof &Shockproof CCD CameraIP 68 waterproof grade can cope with marine environmentCCD camera provides clearer image, wider view angle. Image can be rotated horizontally and vertically for mirror or normal viewing.
Monitor automatically turns on and switch to rearview camera when reversing. Support 2 channle video inputs, V1/V2 Selectable. Monitor can be roof mounted or dash mounted to meet your special need. 7'' TFT color monitor with remote control.
Refined facture and moderate size. One cable solution deals with both power and singal transmission. No power cable is needed to connect camera.
It will shield vehicle's circuit interference better than normal AV cable. 7'' TFT LCD Color Monitor.
800(H) x 480(V). NTSC :910(H) x 892(V) PAL : 900(H) x 882(V).
0LUX(18 IR LEDs for night vision). Positive feebacks and Excellent DSR will be much appreciated!
If you have any problem. Please feel free to contact me, we do try respond as quickly as possible.