4.3 LCD Reversing Dimming Auto Rear View Mirror Monitors +Rear 12 LED Camera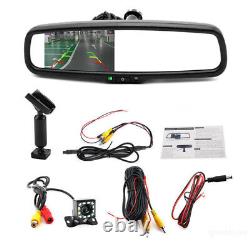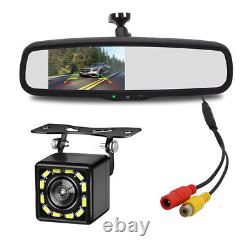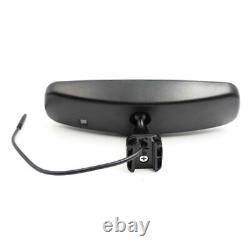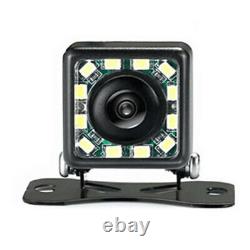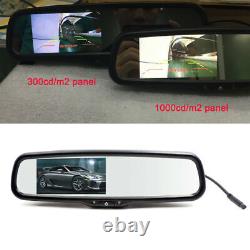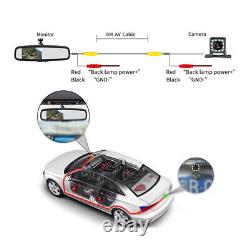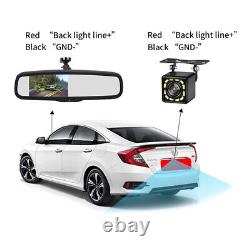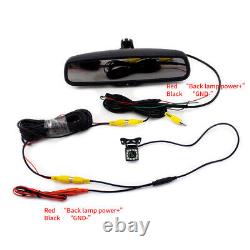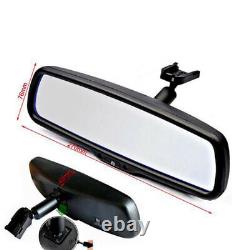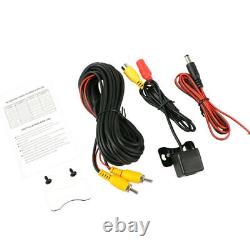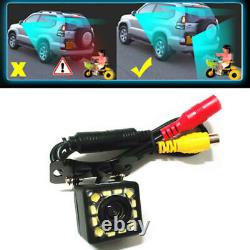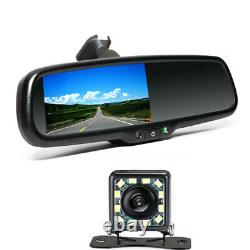 Professional auto dimming anti-glare rearview mirror monitor, no matter which direction the strong light comes, the mirro monitor will adjust the brightness itself, much safer when driving. There is a sensor at the back of the mirror monitor, it can sense the brightness of the nearby environment.
When the brightness is less than 20Lux, SPM-TSR anti-glare mirror will start working. There is another sensor at the front of the mirror monitor, it can sense the brightness of strong light from the back of the car, and then drive the reflectivity of the anti-glare mirror. Electronic auto dimming car rear view monitor. 4.3 inch TFT LCD display screen. Special metal bracket perfect match your car.
Auto switch to rear view image when you hand to reverse gear. Power: DC 12V, = 2W. 2 Video input: AV1 for VCD/DVD, AV2 for rear view camera (with 12 LED Reversing Rear Camera). Horizontal resolution: 480 TV lines.
Effective pixels: 720 (H) x 540 (V). Minimum illumination: 0.5 lux. Operating temperature: -20 - 80? Storage temperature: -40 - 100? White Balance:Automatic white balance.
Power Cable Length: about 1m/ 3.28in. When you select our company products you get the satisfaction of knowing you are dealing factory direct. Our factory has been manufacturing Marine Hardware and equipment for more than 10 years.
Professionally made products by our skilled craftsmen. We have a simple business goal of delivering a great range of products, at the best possible price. We understand our success will only come from our customer's satisfaction. Our customers trust us and our high quality products, we appreciate this trust and are committed to delivering, we ensure speedy dispatch with full tracking and will contact you directly if something is somehow delayed.
At our company we have great product knowledge and have access to our own engineers and multinational team of experts who are always ready to assist you our valued customer. Our company have thousands of happy customers to date and we are sure you to will enjoy your shopping experience.